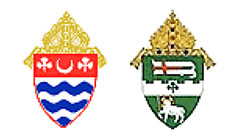 MAKEUP EXAMINATION

The makeup examination will be administered on Saturday, November 17, 2018.

830 MOTHER SETON IS CLOSED TO MAKEUP STUDENTS WHO HAVE NOT YET CALLED TO RESERVE THE SCHOOL AS A MAKEUP SITE.

Complete information can be found by clicking on the blue tab below "NOV. 17 MAKEUP TEST SITES AND DIRECTIONS".

There is one makeup site in each county. Makeup sites will be open for all students.
Registered students: Your admission letter is valid for all makeup sites.

Extended time will be available only at test sites listed for registered students already granted the accommodation. The extended time accommodation is not available to Walk-in students at any test site.

Registered and Walk-in students: Call the test site beginning Tuesday, November 13, to advise them of your selection. Tell them if you have been granted an extended time accommodation.

Makeup sites will accept all registered and Walk-in students.

There is a $10.00 makeup fee payable in cash or a certified check or money order made payable to the school. Personal checks will not be accepted.


CLICK ON THE FIRST BLUE TAB BELOW FOR MAKEUP TEST INFORMATION.
Online Application Registration Ends 10/24/2018

Registration Customer Service: 888-921-2667 Mon.-Fri. 8:30 a.m. - 8:30 p.m.
Email: support@njcoopexam.org


---